Welcome to the Department of Wood Science & Engineering at Oregon State University! We are a multidisciplinary university program focused on the science, technology, engineering and business practices that help society sustainably meet our needs for renewable materials, and help ensure the global competitiveness of American business.
Our mission includes:
Educating new professionals for challenging careers,
Providing a graduate education fully engaged in the dynamism and diversity of a rapidly evolving international field, and
Discovering new knowledge and solving problems through innovative research.
We are one of the largest and most diverse wood science and engineering programs in North America but pride ourselves on behaving like a small program when it comes to student success.
Increasing demand for new materials and intensifying global competition demand innovation, new discovery and well-educated professionals. Our programs are at the forefront of that challenge.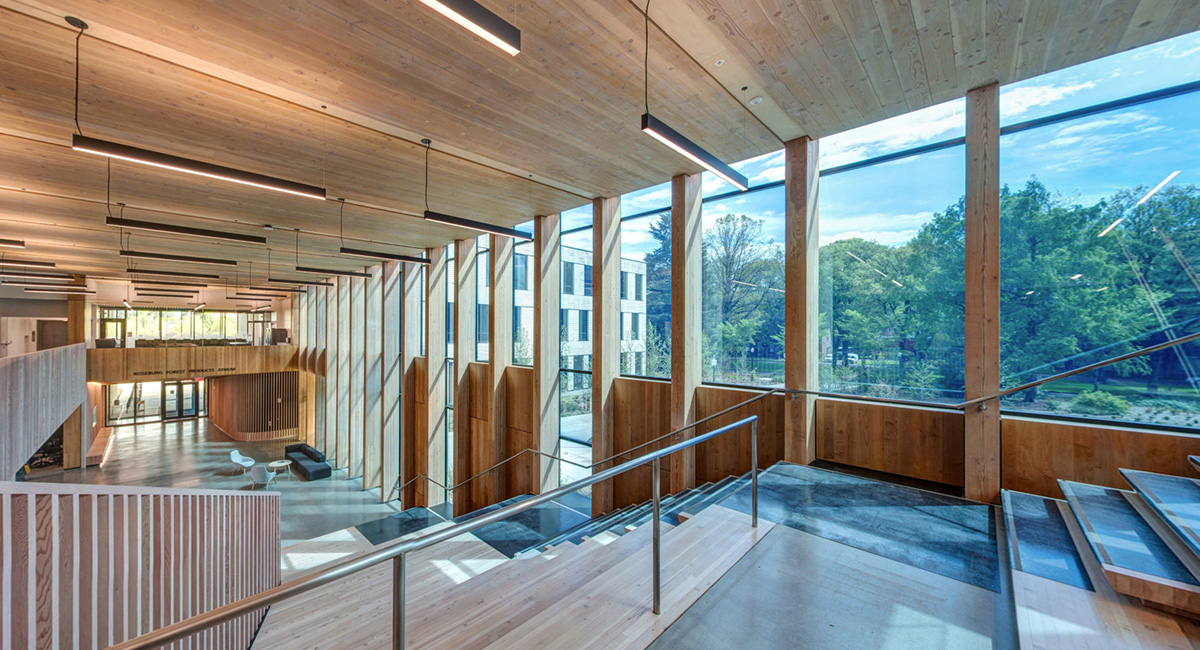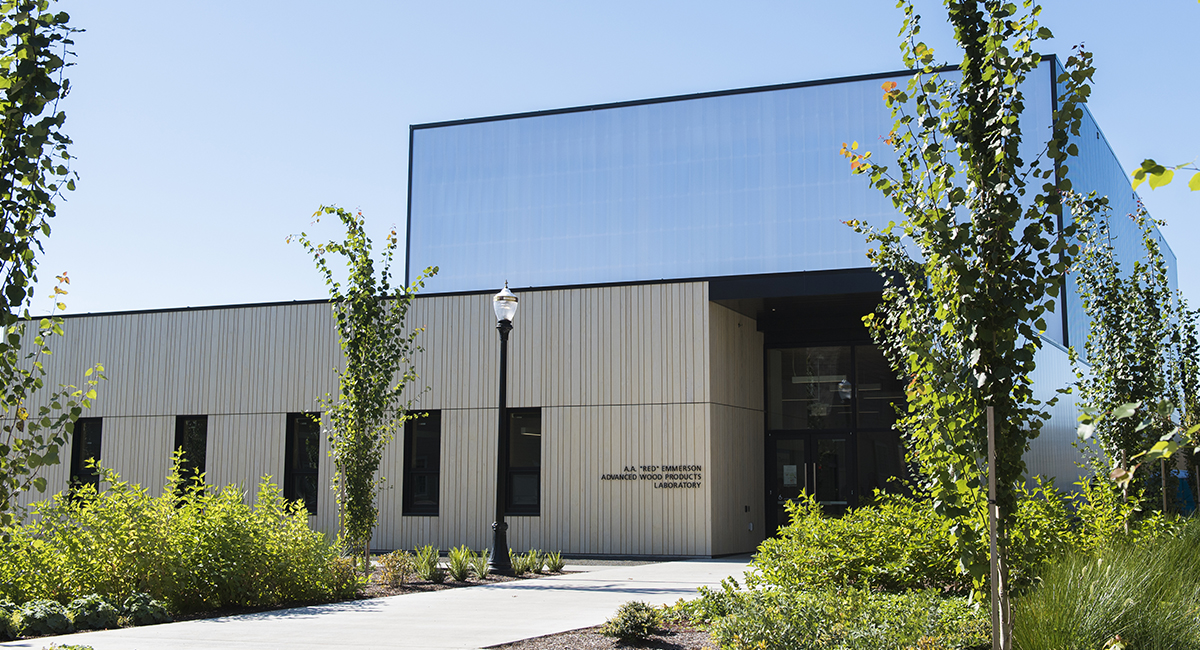 The new Oregon Forest Science Complex features 20 classrooms, computer rooms and laboratories, along with 15,000 square-feet of structural testing space.
View All Facilities
The Oregon State College of Forestry owns 15,000 acres of research forests across the state where students learn, study and work. Timber sales from the forests are used to support the College and its mission. Cutting-edge research on trees, streams and other ecosystems is also conducted throughout the eight individual forests.